1492 Cuban Fusion Café
Authentic Cuban Food and New Latin Cuisine
1492 was the year that two completely different cultures collided — Christopher Columbus came to the New World, our America. Cuba was one of islands that the admiral visited during his first voyage. So much of our history was shaped by this event.
For Cuba, the Spaniards brought in African men and women as slaves. The native Indians of Cuba were eliminated and with them, most of their culture.
However, not all was lost. The mixture of African, Indian and Spanish contributions left behind a legacy that shaped much of what latin food is today.
Our food is the fusion of Spanish and African cuisine. When you taste our food, you will travel through the blend of cultures, experience unique flavors and enjoy a completely new experience. 1492 CUBAN FUSION CAFÉ conveys history, tradition, authentic Cuban food and innovative contributions of the new Latin cuisine.
Taste the Cuban flair, ¡te invitamos!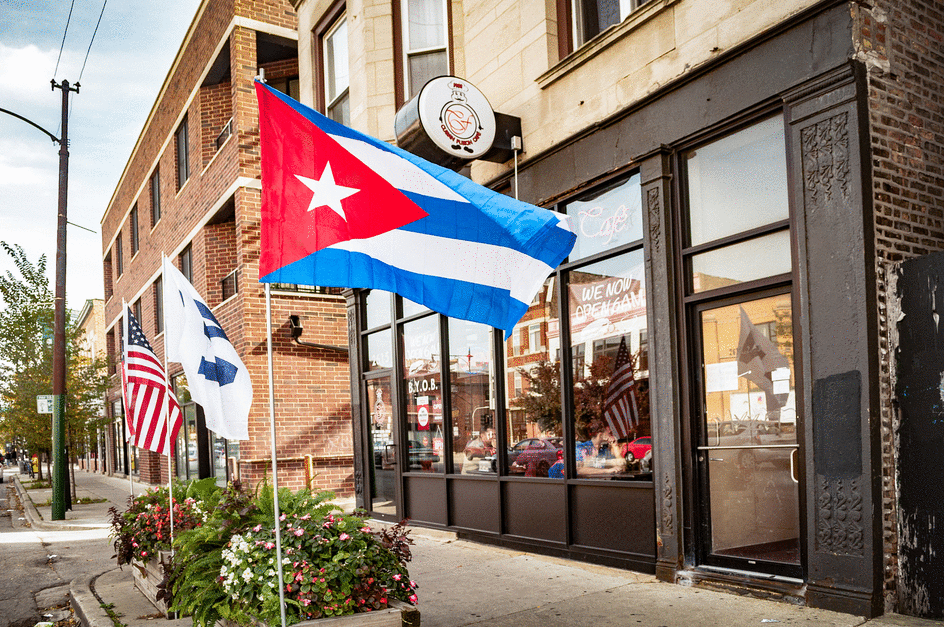 Popular Dishes
Visit Us
Location
1492 Cuban Fusion Cafe is located at:
2615 W North Ave, Chicago IL
Hours
Mon-Fri: 7 a.m. – 9 p.m.
Saturday: 8 a.m. – 9 p.m.
Sunday: 10 a.m. – 8 p.m.
Contact
Call (773) 227-9601
What's New
Word on the Street
My favorite Cuban restaurant! Service is great and the people who work there make you feel like family.Being Cuban I can say the food is authentic and full of flavor, I've tried many things on the menu and everything is delicious. Would recommend this place to anyone who wants the best authentic Cuban food.
Marco P.
Extremely attentive and accommodating staff. Food is consistently delicious, with wonderful portions and good prices. Best of all it has an incredible ambiance; warm, inviting, and casual. I would recommend to anyone!
Amalia C.
This is my favorite morning spot! I love everyone that works here they are so nice and will remember you! I always get the cafe con leche. I've tried almost all the sandwiches, they are all so good.
Iris G.